I've been saturated in non-Major League/affiliated baseball for a while. It's gotten to the point where when I start a new game in Out of the Park, I usually pick an Atlantic League team to run into the ground. I may have gotten to the point where because I'm so far removed from South Philly physically, and so priced out of the conversation for good tickets and merch financially, that I may finally, kinda be done with Major League Baseball.  And no, this doesn't have anything to do with the new pace of play rules, the size of the bases, the Pitchcom, the City Connect jerseys, or any other anscilary bullshit that some people will cite as the reason they're "done with MLB" (and secretly still watch every game from their couch, just as they always have…I see you, you hypocrites).  I just have naturally lost track of the Majors in favor of the hop-on-hop-off nature of independent & summer college ball.
Having extreme ADD (which is a distinct diagnosis separate from the newer and more common ADHD) keeps my mind occupied with wild theories and world building, particularly when it comes to sports.
That has lead me to a new series here that I hope will spark some traffic, and get me back into the habit of posting on the regular basis.  So please, let me introduce:
The Third Best League
The TBL (not to be confused in any way with The Basketball League) is a similar idea to the "Not the NFL" series I did a few years ago where we built a full football league using teams that had awesome logos, helmets and uniform sets.  The difference being that our TBL will be restricted to current independent & summer league baseball teams, and will take into consideration more factors.
Selection Criteria –
Stability: there are plenty of teams like the Yonkers Hoot Owls, that have played professional baseball in name only, and for one season only.  But for a team to be considered part of our TBL, they need to have staying power.
On Field Success: We're looking for teams that win championships.  We don't want the perennial "also rans" to clog up our schedule.  We want teams that are already competing at a higher level than the rest of the organizations in their current loop.
Geography: Listen, I don't care how awesome the Trinidad Triggers are (even are they?).  They're in the middle of New Mexico hundreds of miles away from any other team I would consider for this league.  They're out.  Don't @ me.
Stadium: Let's look at the Yonkers Hoot Owls…they played one year in the Northeastern League on a municipal field with an all-dirt diamond, no dugouts and bleachers for about a thousand fans (if everyone "thinks thin").  How are you going to be a big league operation when you've got your infielders putting on their sliding shorts out in shallow left field?
Logo & Look: I'm a sucker for a cool logo.  Sue me.
With all that in mind, let's take a look at the first entry in our Third Best League…
---
Les Capitales de Québec
Quebec City, QC (CAN)
(1999-present)
Frontier League
Stade Canac (4,300)
The Capitales are one of the steadiest franchises in independent baseball.  Founded as a Northern League expansion franchises in 1999, Les Capitales have survived through the breakup of the Northern, the short experiment of the Northeast, and the entire lifecycle of the Can-Am to find themselves now in the Frontier League (which absorbed the Can-Am whole cloth in a 2019 merger).
The Caps have won 8 league championships, seven as part of the Can-Am, and are now the reigning Frontier League champions.  They've finished below .500 three times and only once were they more than 5 games below .500.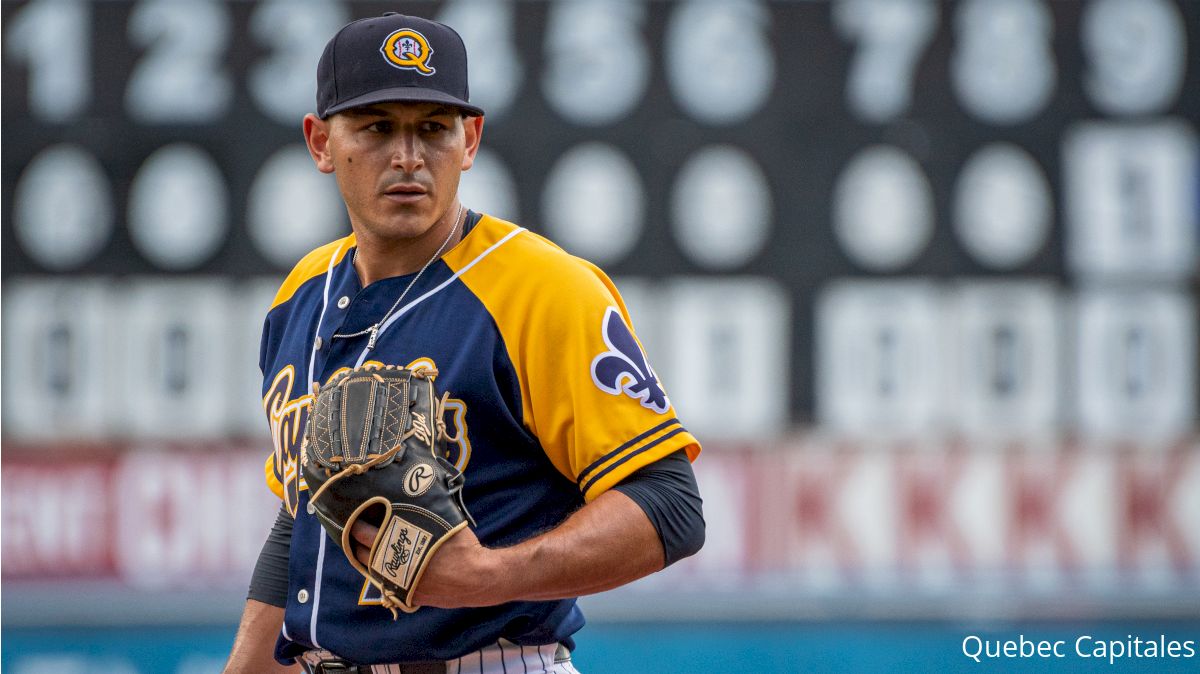 Criteria Scores
Stability: 10/10 – they have outlasted 3 leagues (granted, the Northern basically reformed as the American Association, which is – in my estimation – a higher level of play than the Frontier, but still, they survived). And they have not just survived since the Frontier/Can-Am merger, but have very much thrived.
On Field Success: 10/10 – it's hard to beat the running win/loss record, they won a gaggle of championships in the Can-Am, and have recently added a Frontier League Championship.
Geography: 8/10 – I can't give them perfect scores across the board.  The knock being that they are a French-Canadian franchise.  Quebec isn't historically known for being a baseball hotbed (though, if you ask the diehard fans of the dead Expos franchise, that is a misnomer).  Americans aren't known for their multilingualism, so getting Americans acclimated to playing for or visiting a team or stadium in Quebec is a little bit of a sell.  But the fan base is strong, and Quebec City is a major league town on the eastern seaboard that is currently lacking top flight baseball representation.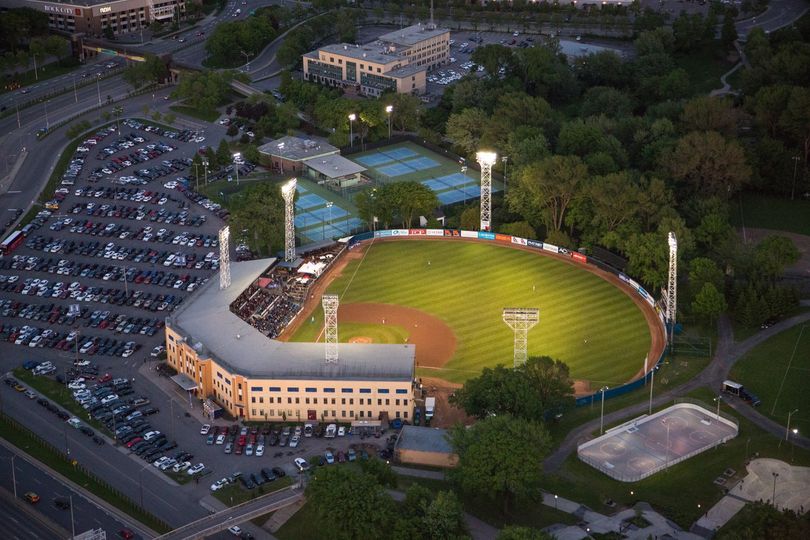 Stadium: 8/10 – Stade Canac appears to be in a phenomenal location in the heart of Quebec City, a stone's throw off the St. Charles River, with plenty of parking, public transit access, and bordering a large park.  The stadium has a classic mid-century minor league feel, and seems to be holding up well to near-capacity crowds that bring the noise (a recent playoff game reportedly topped 110 decibels). Not to mention, in December the city approved an $11million renovation budget for the building.  (About the same amount of money it would take to build a 3 bedroom/2 bath on a half-acre anywhere else on the east coast…)
Logo & Look: 10/10 – I mean, they're kinda the perfect team.  They have a great logo, a giant yellow Q with a fleur-de-lis in the middle.  The rich, royal blue paired with the Frank's Mustard Yellow look great on both of their dark jerseys.  The classic block QUEBEC in yellow on blue looks phenomenal.  I want it, and I'm not known as a Francophile, or really even a true aficionado of the Quebecors.  they have managed to find a way to be classique & unique, while still being bright and colorful to appeal to kids.
Overall Score: 46/50
The Capitales would be a crown jewel in a best-of baseball league.